You and your smile
are everything
Our team strives to provide each patient with the individualized care they require and deserve. From our carefully considered preventative care to our extensive restorative and cosmetic options, we provide everything you need to maintain the smile of your dreams. We also respect your time and budget, which is why we offer extended hours and flexible financing options to suit your needs.
So sit back, relax, and let us take care of you, your family, and your one-of-a-kind smiles.
Quality Services
and Great Partnerships


Meet Our Team
Dr. Troupe

Dr. Troupe was raised in Punxsutawney, PA, and studied neuroscience at the University of Pittsburgh before entering the School of Dental Medicine at Pitt. After dental school, he completed residency training at Allegheny General Hospital. During his residency program he worked alongside some of Pittsburgh's best physicians, dentists and dental specialists, learning how to deliver advanced dental procedures and treat patients with complicated medical histories. Prior to starting Polished Dental Group, he practiced as an associate dentist in Shadyside and Highland Park. He has completed extensive continuing education at dental education centers around the country, including advanced training in placing and restoring dental implants, cosmetic reconstruction, full-mouth rehabilitation for the most complicated cases, Invisalign, extraction of third molars (wisdom teeth), and placement of Botox/dermal fillers, as well as many courses in business administration for dental practices.
Dr. Troupe started Polished Dental in downtown Pittsburgh in January of 2013, acquiring the practice of Dr. Michael Eisenberg. In 2014, the practice became Polished Dental Group, expanding to a second location in Churchill/Wilkins Township. In 2016, the practice expanded once again to the Morningside neighborhood of Pittsburgh. With three locations, multiple highly skilled dentists, and three complete teams with experienced office managers, dental assistants, and dental hygienists, Polished Dental Group provides comprehensive dental care to patients from all areas of the city and beyond.
Dr. Troupe's vision for Polished Dental Group is to deliver a highly personalized dental experience, providing each patient with exceptional, unique attention and care. Dr. Troupe takes pride in ensuring that the practice uses the most state-of-the-art methods to diagnose and treat dental conditions, so that patients are educated and informed of their dental health and receive cutting-edge, minimally invasive dental care. The Polished Dental Group team works together with patients to create a comfortable environment where patients can embrace their oral health, have a seamless experience throughout their time at the practice, and feel confident and relaxed getting the care that they need. Polished Dental Group was created to provide the highest standards of today's dentistry to our outstanding patients, who are treated for a lifetime.
Dr. Troupe is also deeply committed to community service, and has created multiple community service projects that engage the patients at Polished Dental Group in a way that benefits others. The practice has annual campaigns that help support the less fortunate and homeless, local animal shelters, and service people deployed around the world. Dr. Troupe has partnered with the Pittsburgh Pirates to develop the TeamSmile program, which is an annual event that provides free dental care to kids throughout Pittsburgh at a full-service dental clinic within PNC Park. In spring of 2019, Dr. Troupe completed the Pittsburgh Civic Leadership Academy, a training program offered by the mayor's office that helps community leaders to become more engaged and active in city government and city operations.
Dr. Troupe is passionate about music, animals, and being an active citizen in the city of Pittsburgh. As a musician, he is a regular performer within the Pittsburgh music scene, and you may find him playing with his band at a venue or music festival around the city. He also collects vinyl records, and has a small collection of green (the color) guitars. He strongly supports rescuing animals and local animal shelters, and he has three adopted dogs, Olive, Baloo, and Ringo. He volunteers with numerous Pittsburgh organizations, including Big Brothers Big Sisters, and has been partnered with his Little Brother for over eight years. He lives in Shadyside with his three puppies, and is often visited by his mother and father, Mary Jude and Joe, who live in Punxsutawney, and his sister, Sara, who is a clinical psychologist in the student health department at Carnegie Mellon.
Dr. Rigatti

Dr. Dave Rigatti was born and raised in McMurray, PA. He completed undergraduate studies at Robert Morris University where he earned a degree in Biology and was also a member of their Division l Men's Ice Hockey Team. Dr. Rigatti then attended Kornberg School of Dentistry at Temple University where he graduated Magna Cum Laude and was initiated into the Omicron Kappa Upsilon Dental Honor Society. Upon graduation, Dr. Rigatti moved back to Pittsburgh to complete a general practice residency at Allegheny General Hospital. There he provided comprehensive care to patients with complex medical conditions, treated emergency and dental trauma, and collaborated with top medical and dental providers in the Pittsburgh area. Outside of practicing dentistry, he loves to spend time with his friends, family, and fiancé. He also enjoys going to the gym and golfing.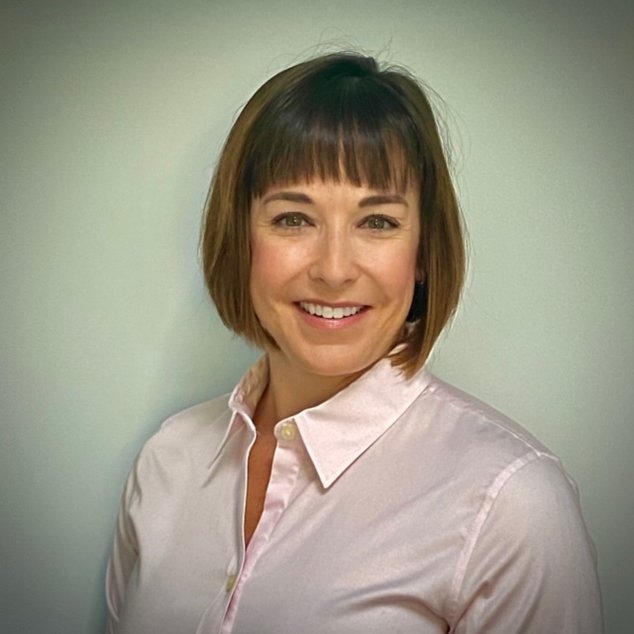 Dr. Williams

Dr. Gevony Williams has been practicing dentistry since 2005. She received her Bachelor of Science in Biology and Doctor of Dental Surgery degrees from West Virginia University. She began her dental career in Asheville, NC treating patients at the local health department under the direction of multiple dentists and an oral surgeon. While there, she was promoted to the position of Program Director and valued her time treating both children and adults alike. Dr. Williams also worked as an associate dentist for 5 years before owning her own practice in the beautiful mountains of Western North Carolina. In 2018, Dr Williams settled in Pittsburgh with her husband Chris and son Dax, so they could be closer to their family. She has recently enjoyed taking multiple implant and facial cosmetic courses to further her education. Dr. Williams currently balances practicing dentistry and staying home with her young son. She loves being active, especially running and spinning, and is grateful to be relocated to Pittsburgh.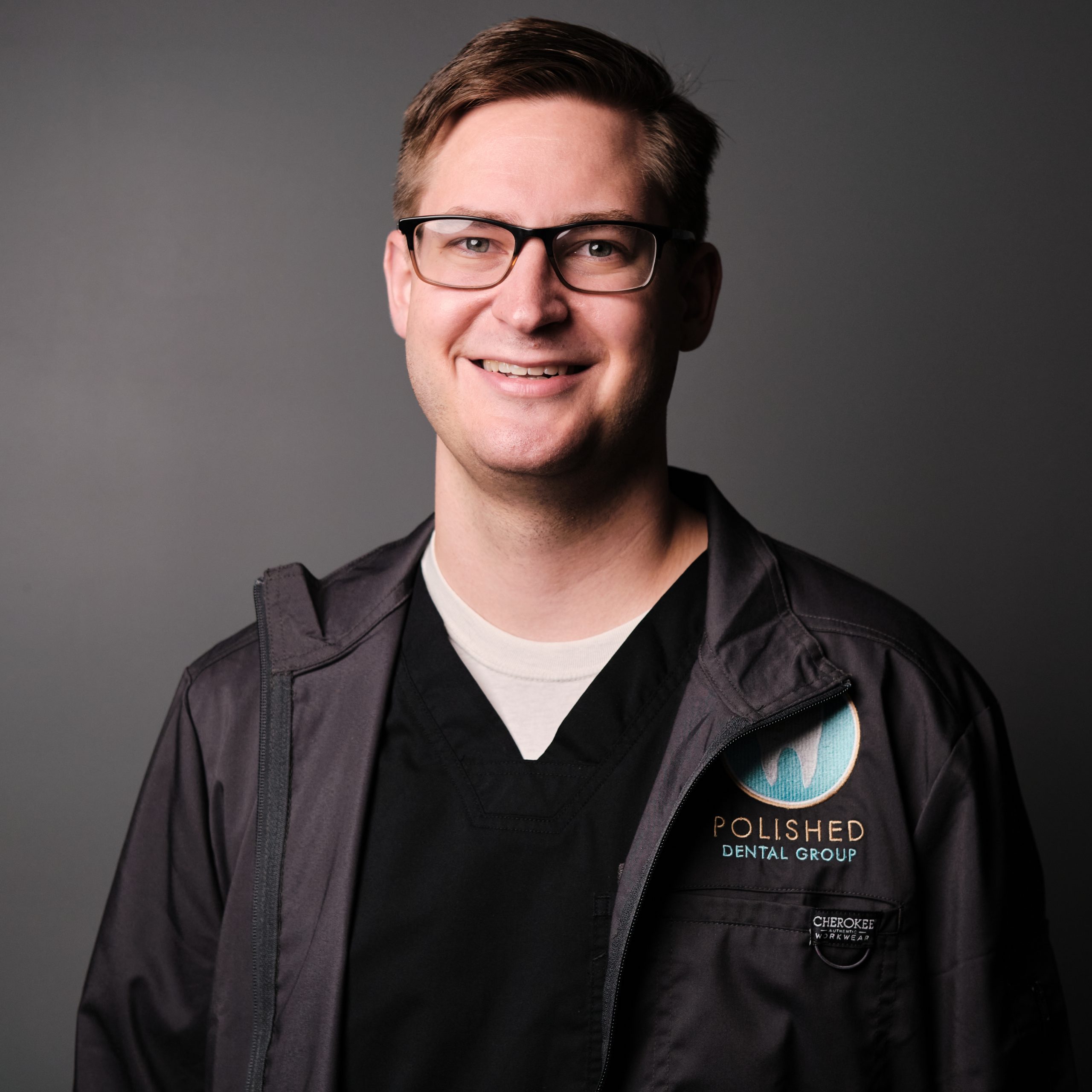 Dr. Gergelis

Dr. Scott Gergelis was born and raised in Buffalo, New York. He obtained his bachelor's degree in Biology at SUNY Fredonia and went to University of Buffalo School of Dental Medicine, graduating in May 2020. After dental school, Dr. Gergelis moved to Syracuse, New York to complete a one-year general practice residency at Upstate Medical University and the Syracuse VA Dental Clinic, further strengthening his restorative, surgical, and prosthodontic skills. When Dr. Gergelis isn't practicing dentistry, he enjoys going to concerts, playing music, spending time in nature, attempting to cook, and hanging out with his friends, family, and cat.
Dr. Alviani

Dr. Alviani was raised just outside of the city and graduated from Hopewell High School. He studied at Penn State and completed his dental education at the Lake Erie College of Osteopathic Medicine in Bradenton, Florida. After practicing in the Tampa area for several years, he moved back to Pittsburgh to establish a home and be closer to family. He enjoys traveling, volunteering, home renovation, and is a devoted Penn State and Pittsburgh sports fan. With almost a decade of experience, he provides modern, comprehensive dental care to his patients, including restorative, emergency, and cosmetic procedures. He is very excited to join the Churchill team, and we can't wait for you to meet him.
Maribeth

Maribeth is our Administration Manager. She is a native of Southwestern Pennsylvania and brings over three decades of dental office experience to our team. Her diverse experience has given her a unique perspective and ability to lend support to both the clinical and business office team. In her free time, Maribeth enjoys cooking for friends and family, projects around the house and taking walks with her shelter-rescued dog Reesie.
Ashley

Ashley is our chief clinical coordinator and Dr. Troupe's assistant. With almost 20 years of experience assisting dentists throughout the Pittsburgh area, Ashley's attention to detail, along with a fervent desire to help you achieve your best smile possible, qualifies her to be a requested attribute of all three locations! She is currently pursuing her dreams of becoming a dentist, herself, as well as, raising her 13 years old son, Jeffrey.
Sherri

Sherri graduated as the president of her hygiene class at the University of Pittsburgh School of Dental Hygiene in 2009. Prior to pursuing a career as a hygienist, she began working in the dental field as an assistant in 1996. She enjoys running around the office like she runs around the city with her jogging team. She is a great communicator, and enjoys educating her patients on how to maintain their teeth and restorations.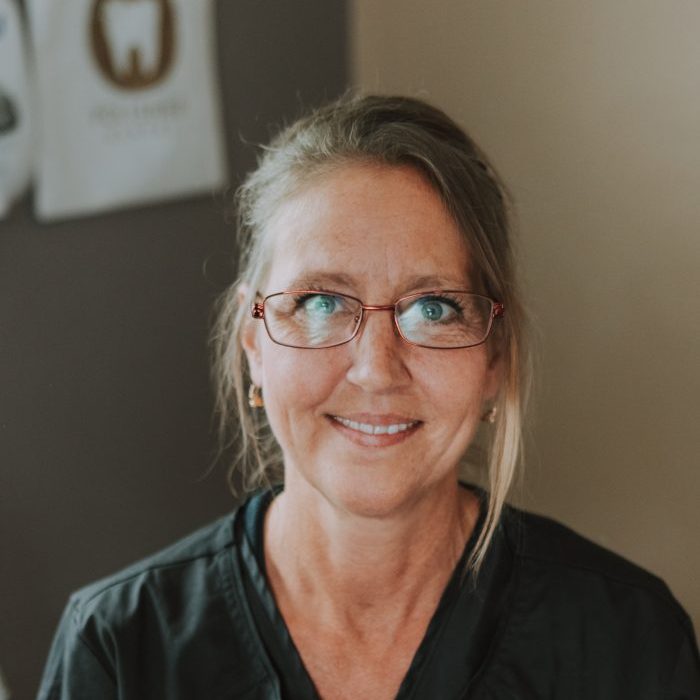 Carol

Carol is our clinical coordinator and chairside assistant with many years of experience in all areas of dentistry, including full mouth rehabilitation, orthodontics and surgery.  She has extensive knowledge of dental materials, knows how to assist with the most modern procedures and helps to make our patients comfortable and relaxed at every visit.
Joe

Joe has a degree in photography and digital media from West Virginia University. He has been working as an administrator and small business manager for over ten years. He is currently pursuing a degree in ASL-English Interpreting. When not helping at the office, he serves as a live-in butler to a cat named Scully.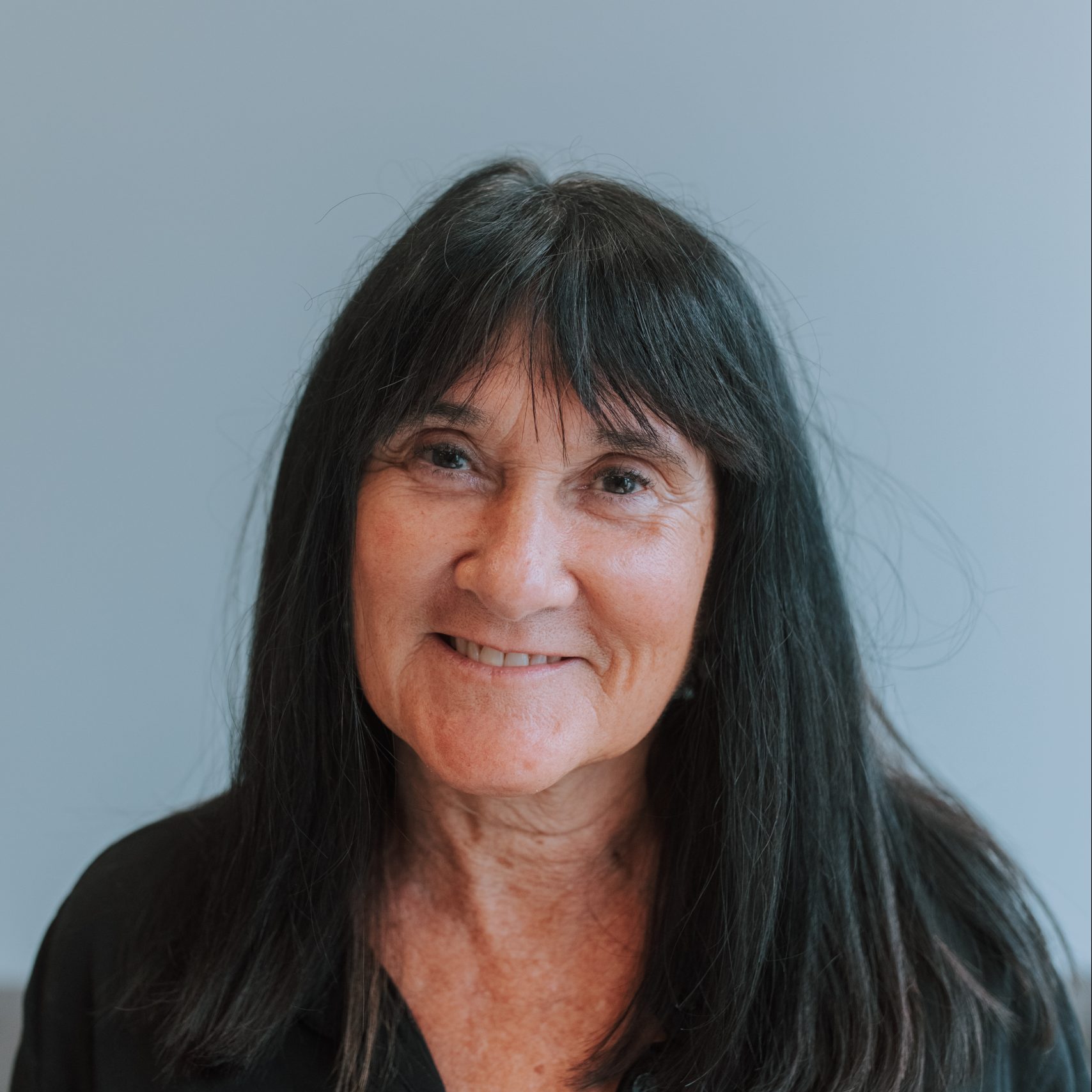 Jennifer

After retiring from the University of Pittsburgh School of Dental Medicine, Jen joined the Polished Dental team as an assistant to the front desk in Morningside. She has over 15 years of dental office management experience, and she has most recently worked as a research coordinator at both UPMC and the School of Dental Medicine in the Center for Craniofacial and Dental Genetics. Jen has degrees in Psychology from the University of Pittsburgh and in Leadership from Carlow University. She is an avid gardener, and she is a member of the Morningside Garden Club. She very much enjoys travel, particularly to New England to visit with her daughter and family. Jen resides with her cats, Skippy and Suki, and is a Morningside resident, just blocks away from the office.
Natalie

Natalie is one of our Business Operations Managers, working out of all three of the Polished Dental locations. She is a native of Southwestern Pennsylvania, and she brings 20 years of dental experience to our team. Her expertise includes discussing and planning cosmetic dental cases, educating patients about modern dental treatments, managing patient insurance, creating financial arrangements, improving office operations, and enhancing the customer experience, all of which adds value for our patients and our team. In her free time she enjoys spending time with her husband and stepson.
Erica

Erica is the clinical coordinator and primary dental assistant at our Morningside location. She has worked in the dental field for 10 years, and she truly enjoys getting to know her patients. She takes pride in helping our patients feel comfortable getting the treatment they need to maintain a healthy mouth. During her time away from the office she is even busier, taking care of 4 sons, 1 cat, 2 dogs and a lizard!
Dymon

Karlee

Karlee graduated from Dental Hygiene school in 2018 with a Bachelors Degree from Pennsylvania College of Technology and then received a Masters Degree in Health Science from Lock Haven University in 2021. Part of what brought her to Polished Dental Group was her passion to give back to the community. She has been participating in the Pittsburgh Mission of Mercy since 2018, has been going on dental mission trips to the Dominican Republic since 2017, and is excited to be a part of Team Smile with Polished Dental. She enjoys educating patients on their oral health and making them feel comfortable in the chair. In her free time, she likes to spend time with her husband, 2 dogs, and 3 chickens!
Austin

Austin is originally from Horseheads, NY and moved to Monroeville, PA in 2021 after getting married. He worked in customer service roles for several years before entering the dental field two years ago, and he uses his customer service skills on a daily basis at Polished Dental. He is a diehard sports fan, and when he is not at work you can find him on the golf course or cheering on his favorite teams. He loves being on or in the water, and he has maintained a lifeguard certification for 10 years while also owning a boater's license. His favorite thing to do at work is build personal relationships with our patients.
Seth

Jacque

Jacque attended West Virginia University where she received her bachelors of science degree in dental hygiene, she was the recipient of the Hu-Friedy outstanding senior clinician award, and she was chosen to join the Sigma Phi Alpha Dental Hygiene Honor Society. She is also a Certified Tobacco Treatment Specialist and a Community Dental Health Coordinator. She is originally from Annapolis, Maryland, and she enjoys spending her down time at home with friends and family.
Junlee

Celine

Rachael

Rachael attended West Virginia University, where she received her Bachelor's of Science degree in dental hygiene, she was president of her dental hygiene class, and she was the recipient of the Academy of Dentistry for Persons with Disabilities award. She is also a Certified Tobacco Treatment Specialist and a Community Dental Health Coordinator. She is originally from St. Marys, Pennsylvania, and outside of the office she enjoys spending time with friends, family and her pets; two cats, two dogs and a gecko!
Michaela

Casey

Jes

Hailey